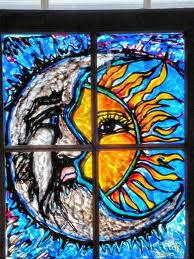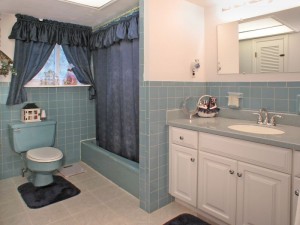 If you want to attract the most buyers possible when selling your home,
you need to present it to appeal to the masses by adopting at least some popular trends and eliminating taste-specific décor. In my 3-plus years of staging, I've come across some homes and seen countless photos on-line of many more that languish for many months or even years because they showcase out-dated colors, materials, finishes, or unusual décor, artwork, and collections that apparently no agent advised them to put away or change. About 95% of the time, homes have too much furniture that makes them look cluttered, cramped, or worn and tired! I find it hard to believe that any seller who truly wants to get top dollar for their home and move on would choose to waste months of time trying to sell a property that isn't competitive in the marketplace.
Since many sellers don't spend hundreds of hours a year keeping up with décor trends and they don't have an eye for design, or know what sells, your best bet is to hire a stager to consult with you on how to present your home in order to market it effectively. Staging is a critical part of any home's marketing plan, just like grooming yourself and dressing up in a conservative suit or dress is a part of a job interview in order to make a good first impression. A good stager will tell you much more than just what and how to de-clutter and what should be cleaned (OK, that's easy, everything!). Stagers advise you on:
• What décor needs to be changed in order to capture many more prospects, 90% of whom troll the internet to decide on the homes they want to see: things like 1980s mauve and green carpeting, bright or out-dated paint colors, wallpaper, for instance, or bathroom fixtures and appliances in anything other than neutral colors, knotty pine paneling, old laminate kitchen cabinets, outdated lighting and hardware, Hollywood lightbulbs around bathroom mirrors (this is endemic in northern New Jersey, for some unknown reason), etc.
• How to enhance curb appeal, both for daytime and nighttime (think good lighting for pathways and the front door, even inexpensive uplighting for trees)
• Why and how much to pare down personal collections that will distract buyers from the selling features of your home and prevent them from seeing themselves living in it; I've seen gun collections, doll collections, old toy collections, deer heads on walls, stained glass "art" throughout a home, etc. These items are way too personal and can even be offensive to the vast majority of buyers.
• Eliminating family photos, pet paraphernalia, grandma's crocheted afghans, doilies, etc. , and anything else that screams "this house is someone else's home, I can't see myself living here."
• What repairs to make, if they are obvious to a critical eye: thinks like broken steps, doorknobs, missing tiles, mildewed grout, cracked walls or outdoor foundations, etc.
• What to stow away, such as garbage cans and personal hygiene items or cleaning supplies.
• What furniture should be removed, re-arranged, slipcovered to neutralize outdated patterns and colors or cover up stains, and generally positioned to maximize both space and your home's selling features, such as fireplaces, views, nooks, etc.
• How to visually expand spaces by getting rid of scatter rugs, rugs that are too small for rooms, exposing hardwood floors, removing curtains, changing paint colors or adding mirrors in dark rooms.
• How, where, and what size artwork to hang to bring color and life into a room as well as to emphasize features
• And more . . . just too much to cover in this blog post!
The return on investment for staging is anywhere from 200% to 600%, according to HomeGain's annual surveys on improvements that sell homes. I never make recommendations that won't, in my experience, at least return their cost for that home's location, and most improvements are inexpensive. Also keep in mind that buyers tend to over-estimate the cost of repairs, many don't know who to turn to to get those improvements done, or don't have the time to make those repairs and updates. They just know they want to live in homes like the ones they see on TV and in magazines, and sellers that give them what they are looking for are the ones who get more buyers and competitive bids and sell for higher prices!