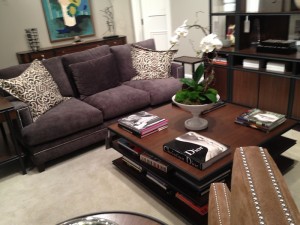 Does your home make you happy every time you walk in the door? Would you like a beautiful space to come home to and enjoy every day? If you need help with space planning, furnishing and accessorizing a single room, a bachelor pad, a vacation home or a whole house, we can help!
Our environments can have a profound impact on how we feel: calm and serene, upbeat and energetic, focused and organized. Looking for a cozy man-cave, an elegant woman's office, a rustic lodge, classic luxury?  Whether your budget is IKEA, Ethan Allen or to-the-trade design houses that offer custom-made quality furniture, custom rugs and window treatments, I can help you achieve the look you want – from traditional to transitional, mid-century modern, Hollywood glamour, or New York penthouse contemporary.  I can incorporate elements and pieces you already have or have seen, and I can suggest furniture, room arrangements, floor plans, built-ins, and fabrics and even looks you may never have thought of.  My goal is to help you create a beautiful and functional home you will love to be in – with a lot or a little input from me, and in a timely fashion. I know and can work with to-the-trade design houses to choose special pieces for a unique and custom look  (and you might be pleasantly surprised that when I pass on my discounts their products can be quite affordable).
Great Impressions Interiors offers initial two or three-hour consultations tailor-made to fit your home and lifestyle needs AND budget for just $200 to $300. We assess your living and lifestyle/entertaining needs, style, color preferences, budget, storage/space issues, and design focal points. From there, we start making suggestions, take measurements and photos as needed, and go home to create one, two, or five on-line style boards of furniture, rugs, window treatments and accessories for just $75/hour until we create the perfect design for you. You can then use that style board listing all the products and where to buy them to make purchases on your own, or you can hire us to complete all the shopping and handle the shipping and other install details. However you want us to help you, we will work with you to give you a more perfect home!
To schedule a design consultation or to find out more about how I might be able to help you, call Amy at 201-390-4649.